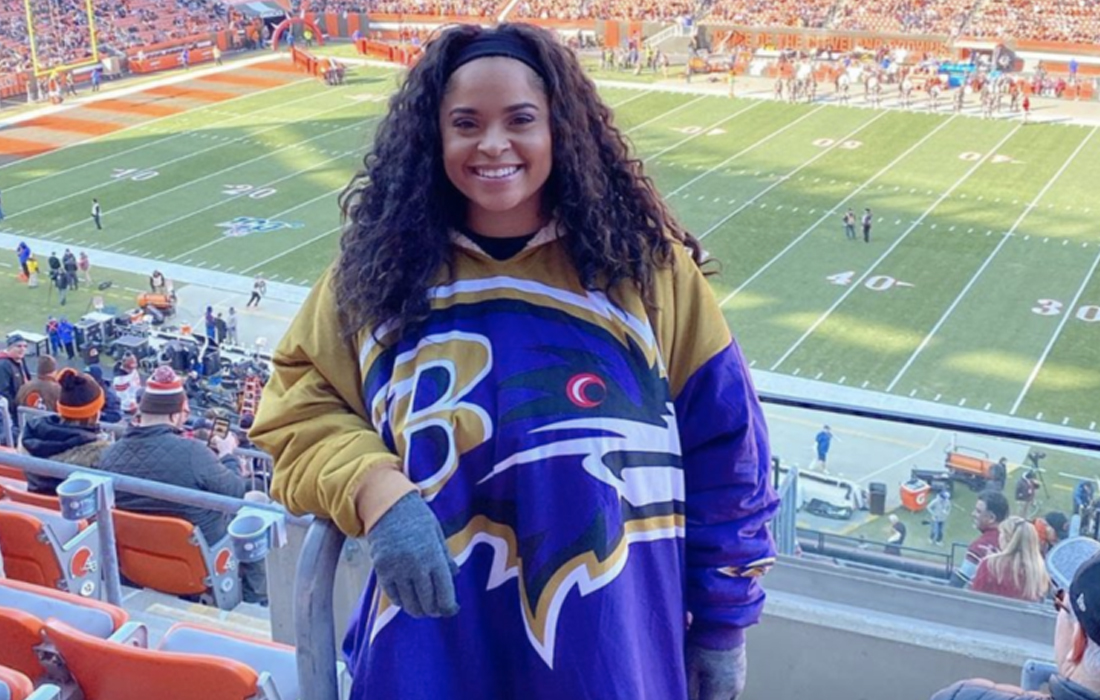 Goins Law Firm to seek justice for Nina Thomas – Wife of Super Bowl XLVIII Champion, Earl Thomas
AUSTIN, TX (MAY 6, 2020) – Nina Thomas, the wife of Super Bowl XLVIII Champion, Earl Thomas, along with their three young children, are now suffering great harm from an unfounded ongoing investigation. Nina has been married to Earl for 4 years. They began dating in Feb-ruary of 2006, when Nina and her family had to relocate to Orange, Texas, during the aftermath of Hurricane Katrina.
Since the day that they began dating, Nina has been Earl's rock and his voice of reason even in the very chaotic world of professional sports. Nina is a gracious woman, who is caring and compassionate in her dealings with people; she genuinely appreciates the viewpoints of others. Throughout his high school tenure, while attending the University of Texas in Austin, while a member of the infamous "Legion of Boom" in Seattle, and during Earl's Renaissance with the Baltimore Ravens organization, Nina has stood by his side and con-tinues to be the glue that holds their family together.
Above all else, Nina's moral character is most evident in her commitment to her three young children. She serves as a model parent, in-volved in each and every aspect of her children's lives. She is faithful to fulfill every obligation and never compromises time when it comes to their desires. Nina has blossomed and been a beacon of light wherever God has planted her. She began as a high school volunteer at Nora Navra Library in New Orleans, Louisiana.
Since then she has worked within her husband's charity "ET3 Guardian Angels," where the focus has been on chil-dren with ADHD. While in Seattle, Nina worked with the Seahawk Wives Association and also spent 5 years working with the Ronald McDonald House. As a member of the "Lady 12s," she assisted with the Bennett foundation, which focused on motivating our youth and empowering them to live a healthier lifestyle.
Nina has participated with the "OTF" Fashion show (during Super Bowl week) which works hand in hand with Michelle Obama's "reach higher" initiative. The initiative encourages young students to achieve some level of education higher than high school. In Seattle, Nina also served on the board of the Cliff Avril Family Foundation, which works to increase awareness of type 2 diabetes in our youth and educate them about the impor-tance of healthy living. In less than one year in Baltimore, Nina has worked with the Lady Ravens in serving the community, which has included volunteering to serve Thanksgiving Dinner with Jameel McClains' 53 Families' Foundation.
Nina Thomas was wrongfully arrested on the night of April 13, 2020, for the charge of Burglary of a Habitation with the Intent to Commit Aggravated Assault with a Deadly Weapon – Family Violence. We have already gathered information which controverts every single allegation made on the night in question. We have begun working with the Travis County District Attorney's Of-fice to ensure that these charges do not stick and Mrs. Thomas's pristine name is cleared.
Attorney Jonathan Goins has taken the helm to seek justice and redress for Nina Thomas as well as solace for her reputation where the Austin Police Department has tarnished it in failing to use effective crisis management communication skills and tactics. Instead, they mistreated Nina, failed to properly investigate the matter, and Austin Police treated her like a criminal from the time that they arrived on scene. "These accusations have left Nina distraught but not broken," Goins said.
"I represent her today because I admire her efforts and seek to be a voice for the falsely accused and the criminally mistreated." Although deeply disturbed by the allegations and efforts to damage her reputation, Mrs. Thomas wants the community to know that she will not be deterred from her mission to help others. She has asked for privacy during this very difficult time in her family's life. "As her attorney, I am here to declare that my client unequivocally and categorically denies these allegations and we look forward to our day in court where we can clear her good name."
Related Posts