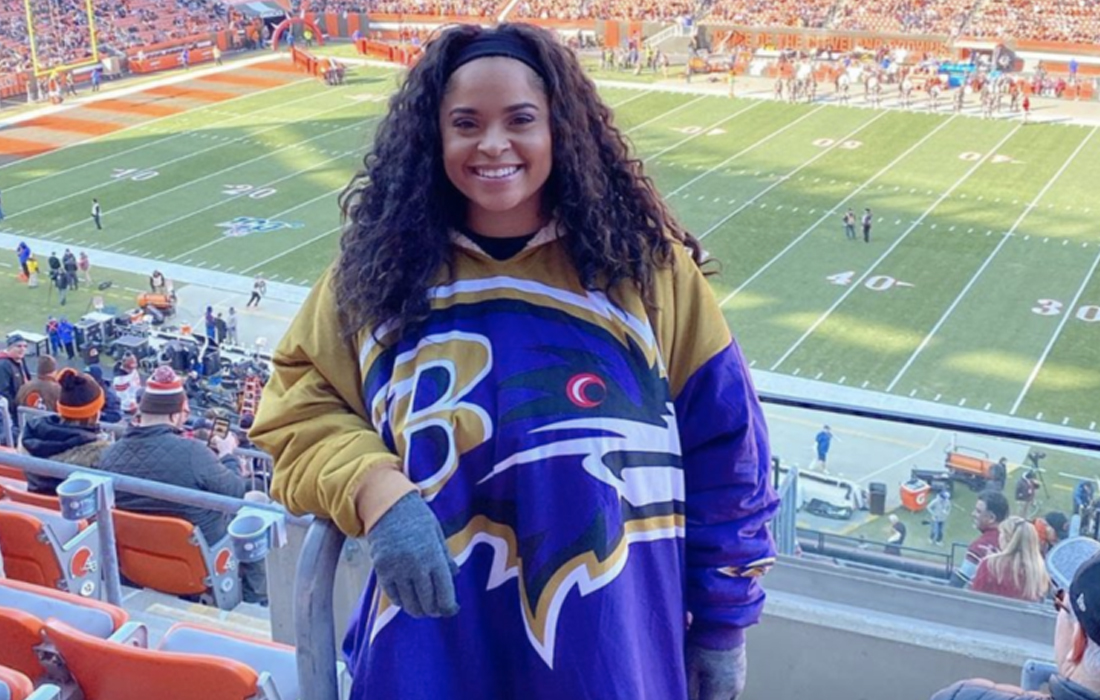 AUSTIN, TX (MAY 6, 2020) – Nina Thomas, the wife of Super Bowl XLVIII Champion, Earl Thomas, along with their three young children, are now suffering great harm from an unfounded ongoing investigation. Nina has been married to Earl for 4 years. They began dating in Feb-ruary of 2006, when Nina and her family had to relocate to Orange, Texas, during the aftermath of Hurricane Katrina.
Since the day that they began dating, Nina has been Earl's rock and his voice of reason even in the very chaotic world of professional sports. Nina is a gracious woman, who is caring and compassionate in her dealings with people; she genuinely appreciates the viewpoints of others. Throughout his high school tenure, while attending the University of Texas in Austin, while a member of the infamous "Legion of Boom" in Seattle, and during Earl's Renaissance with the Baltimore Ravens organization, Nina has stood by his side and con-tinues to be the glue that holds their family together.
Above all else, Nina's moral character is most evident in her commitment to her three young children. She serves as a model parent, in-volved in each and every aspect of her children's lives. She is faithful to fulfill every obligation and never compromises time when it comes to their desires. Nina has blossomed and been a beacon of light wherever God has planted her. She began as a high school volunteer at Nora Navra Library in New Orleans, Louisiana.
Since then she has worked within her husband's charity "ET3 Guardian Angels," where the focus has been on chil-dren with ADHD. While in Seattle, Nina worked with the Seahawk Wives Association and also spent 5 years working with the Ronald McDonald House. As a member of the "Lady 12s," she assisted with the Bennett foundation, which focused on motivating our youth and empowering them to live a healthier lifestyle.
Nina has participated with the "OTF" Fashion show (during Super Bowl week) which works hand in hand with Michelle Obama's "reach higher" initiative. The initiative encourages young students to achieve some level of education higher than high school. In Seattle, Nina also served on the board of the Cliff Avril Family Foundation, which works to increase awareness of type 2 diabetes in our youth and educate them about the impor-tance of healthy living. In less than one year in Baltimore, Nina has worked with the Lady Ravens in serving the community, which has included volunteering to serve Thanksgiving Dinner with Jameel McClains' 53 Families' Foundation.
Nina Thomas was wrongfully arrested on the night of April 13, 2020, for the charge of Burglary of a Habitation with the Intent to Commit Aggravated Assault with a Deadly Weapon – Family Violence. We have already gathered information which controverts every single allegation made on the night in question. We have begun working with the Travis County District Attorney's Of-fice to ensure that these charges do not stick and Mrs. Thomas's pristine name is cleared.
Attorney Jonathan Goins has taken the helm to seek justice and redress for Nina Thomas as well as solace for her reputation where the Austin Police Department has tarnished it in failing to use effective crisis management communication skills and tactics. Instead, they mistreated Nina, failed to properly investigate the matter, and Austin Police treated her like a criminal from the time that they arrived on scene. "These accusations have left Nina distraught but not broken," Goins said.
"I represent her today because I admire her efforts and seek to be a voice for the falsely accused and the criminally mistreated." Although deeply disturbed by the allegations and efforts to damage her reputation, Mrs. Thomas wants the community to know that she will not be deterred from her mission to help others. She has asked for privacy during this very difficult time in her family's life. "As her attorney, I am here to declare that my client unequivocally and categorically denies these allegations and we look forward to our day in court where we can clear her good name."
Read More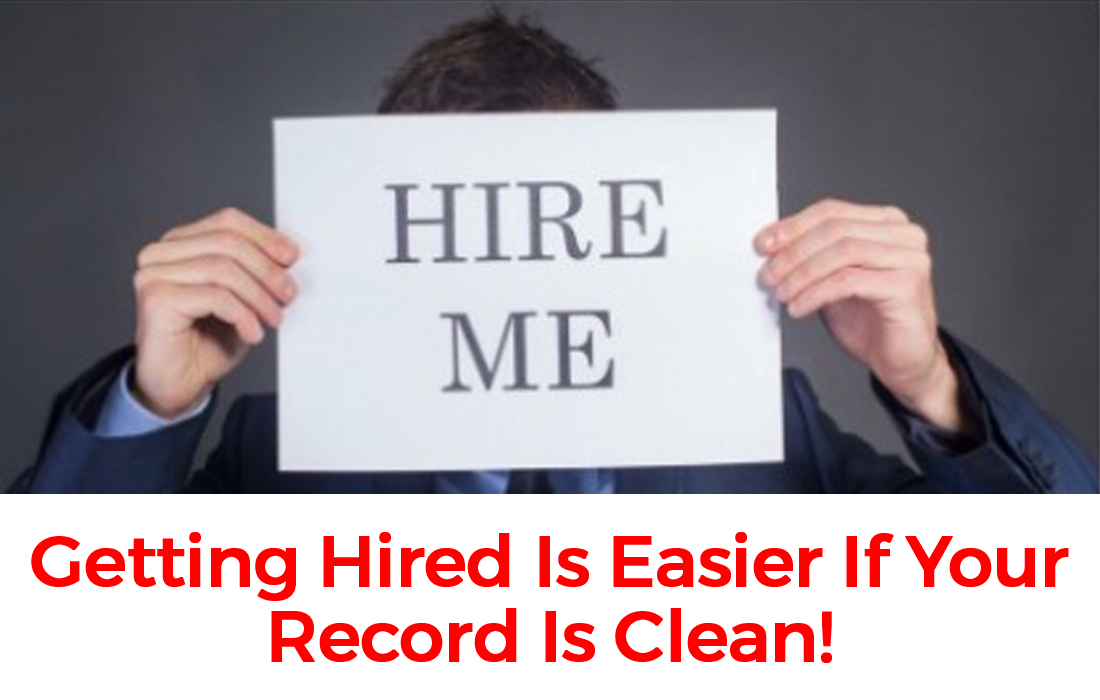 Instead of using your tax money to buy "red bottoms" or paint your "slab," invest in having your arrest record expunged. One simple arrest on your record can stop you from getting your dream job. More and more, it is becoming impossible to obtain employment or even engage in volunteer activities without someone running a background check on you. If your background check reveals that you have a criminal record, you may be out of the running for the job or other opportunity. In this age of information technology, anyone can go online, pay a small fee and review your background.
Goins Law has helped hundreds of clients expunge/clear their criminal records in a timely and comprehensive manner, and we can answer your expungement questions. We will aggressively follow through with all the state and federal agencies that have files containing your criminal record. We will make sure that these agencies have complied with the court order and expunge your record. It is very important for your attorney to be aggressive in following through with an expungement because unless the various agencies physically destroy their records, the expungement order itself means little.
Call Goins Law today to learn how we can help you determine whether you still have a criminal record and if you are eligible for expungement. Should you retain Goins Law to help you expunge your record, we will explain the process and remain available to talk with you at every stage of the process until your record is completely expunged. To contact us, call toll free at (713) 338-2262 or send a secure and confidential e-mail to: [email protected].
Read More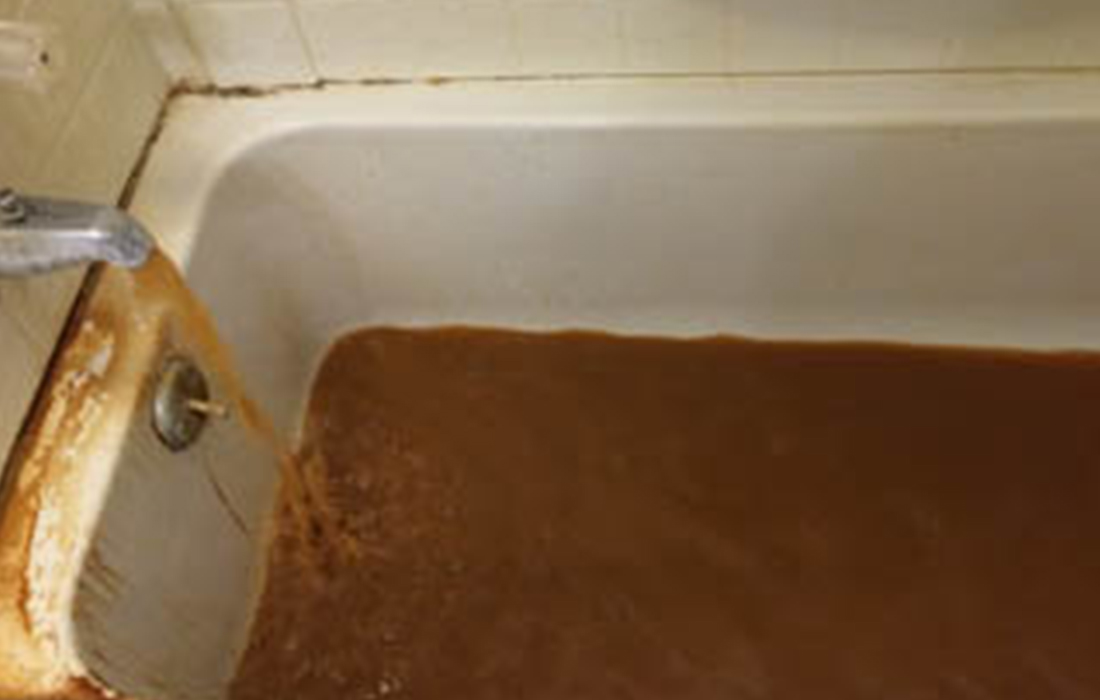 [column width="1/1″ last="true" title="" title_type="single" animation="none" implicit="true"]
Don't think Flint, Michigan is the only city with a water crisis. Louisiana residents in the small town of St. Joseph have a similar issue.
The residents are petitioning the government for cleaner water.  Residents report the water there has been yellow or murky brown for over 10 years.
That's 10 years too long. Sadly, there are also 400 more water systems within small towns in the state facing similar issues.  Aging water systems with rusted pipes.
The mayor of St. Joseph, Edward Brown, is under fire for accusations of mismanaging and misappropriating funds, according to a new investigative audit.  A state auditor reported several instances of spending that "may have violated state laws" in an 83-page report.
Among the allegations: Brown received $19,491.00 in monies he shouldn't have received, including overpayments, double payments and payments for personal travel or travel he did not go on.
St. Joseph is located in Tenses Parish in northeastern Louisiana, near the Mississippi border. The town is 133 miles north of Baton Rouge.  According to the 2010 U.S. census data, the population is 1,176 people.  The racial makeup of the town is 68 percent African American and 30 percent White with one-third of the town living below the poverty line.
Don't let the government or anyone else deceive you into thinking the water is safe.
You don't have to be a victim of high iron levels, manganese, or lead poisoning.  Take control.  If you or someone you know needs help regarding a water crisis, get GOINS LAW on your side.
Call GOINS LAW at (318) 787-5607 or (713) 759-9266.
Available in Louisiana and Texas
[/column]
Read More