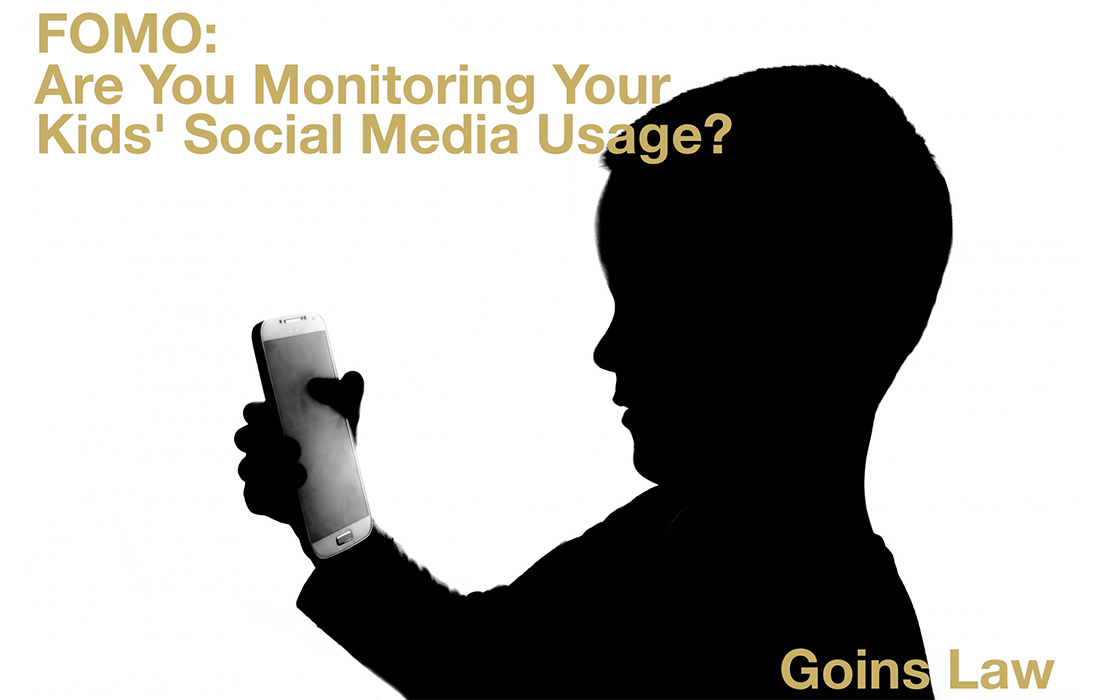 FOMO: Are You Monitoring Your Kids' Social Media Usage
[column width="1/1″ last="true" title="" title_type="single" animation="none" implicit="true"]
Are your kids suffering from FOMO (Fear of Missing Out)? Are you perpetuating their inability to socialize in face to face situations? Are we the reason they lack discernment and the ability to accurately judge character?
We have all experienced it at some point or another, either we or our loved ones are too connected. We all know or are that person who can't go a day without checking in on social media.
Technology gave birth to social media and applications meant to improve our lives, make us more productive and keep us connected to loved ones. However, the same technology designed for good is wreaking havoc on our family time, social skills and in some cases putting the lives of our children in peril.
Our children are more connected now than ever. They are plugged into the internet and social media constantly from the time they wake up until the time they go to sleep. All day long our children are potentially subject to negativity, deception, cyberbullying and predators. According to Tahnk (n.d.), 22% of teenagers access social media of their choice from their cell phones 10 or more times per day. The interesting factor is that the parents are the purchasers of the technology that is disengaging children from reality.
Social media has become the new baby-sitter, it is the new substitution for quality time. It keeps children engaged and busy. But just like any baby-sitter, parents need to do background checks. They need to know exactly who are watching their children. That means parents must re-engage with their children and discuss the dangers that exist in cyberspace, but most importantly parents MUST monitor their kid's social media activity.
Here are some questions you should ask yourself:
• Do you know who your children are interacting with?
• Are they engaging in age appropriate behavior?
• Do they have age appropriate relationships?
• How much time do they spend on social media?
• Are they experiencing cyberbullying?
Here is a link to an article that can help you start a conversation about social media usage with your family.
[/column]
Related Posts